I've been having bad experiences with Top Fin lately. A 10 gallon filter has stopped pumping well and is now only going at half power.
But that isn't what this is about. This is about their ornament. I bought this Barbie decoration from PetSmart for my nieces' 15 gallon betta tank.
Within a month, this happened: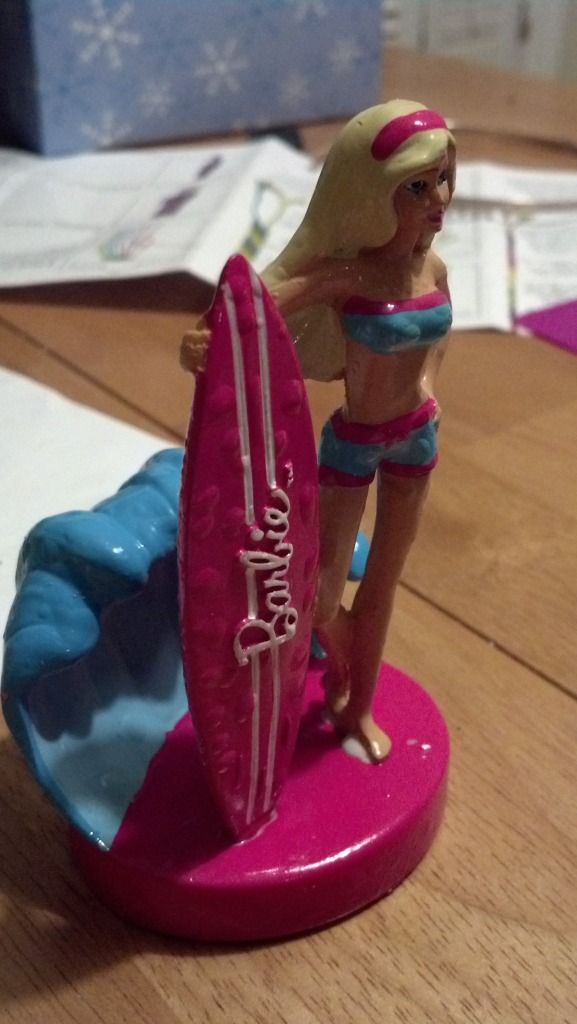 Water was seeping UNDER the paint. The betta that was in the tank seems to have been affected by this, as I was told he keeps lying on his side on the sand substrate but he still gets up and swims around. At first I thought it was something else, but I have a strong suspicion that whatever is affecting the betta came from this. I've since done basically a 100% water change in order to get rid of any chemicals but the betta hasn't seen much improvement. I don't know if Maracyn 1 and 2 will help him or not but the other inhabitants of the tank don't seem to be affected.
I'm fed up with Top Fin. My recommendation: Don't buy their products.