I just got this boy yesterday. His coloring is coming back today but i have a few things that are concerning me.
The first is the redness on his body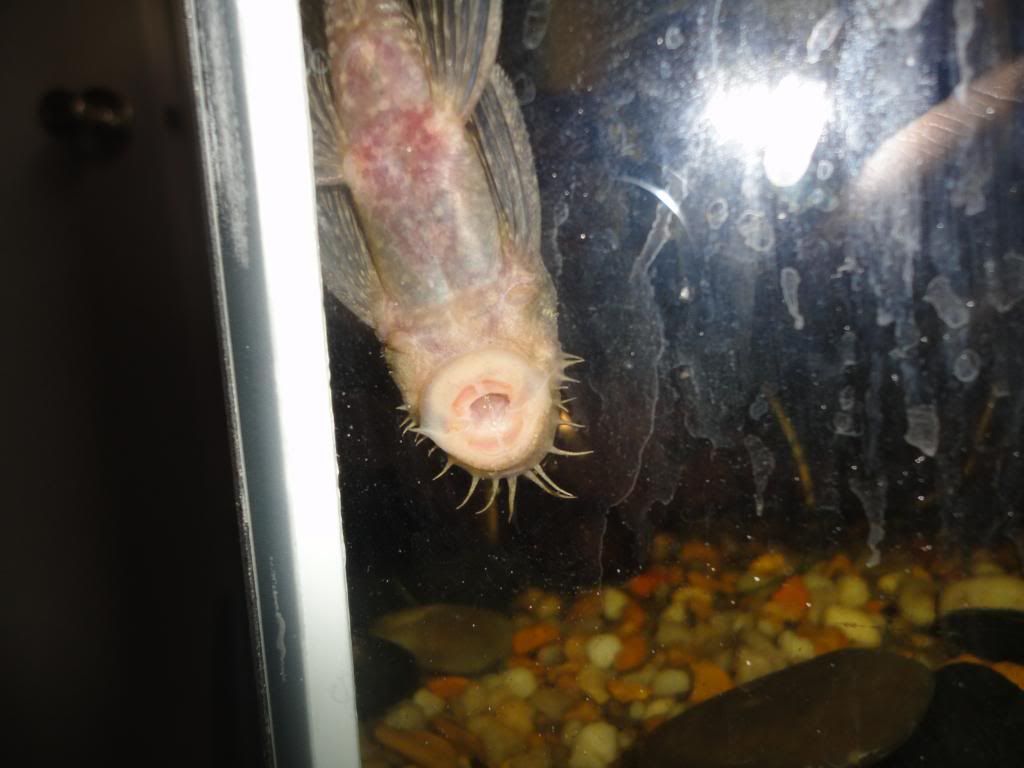 Red belly and just an over all redness to his skin.
I'm not actually 100% on his species either, A.multispinis or A.Tamboensis. His head shape doesn't suggest a common A.cirrhosus(and the store didn't order any) but his color is closest to Ancistrus pirareta, however, they seem to have double branched bristles.
Another thing would be the back pattern. I though they were stress patches that plecos get but these are symmetrical so maybe he is a Pie-bald?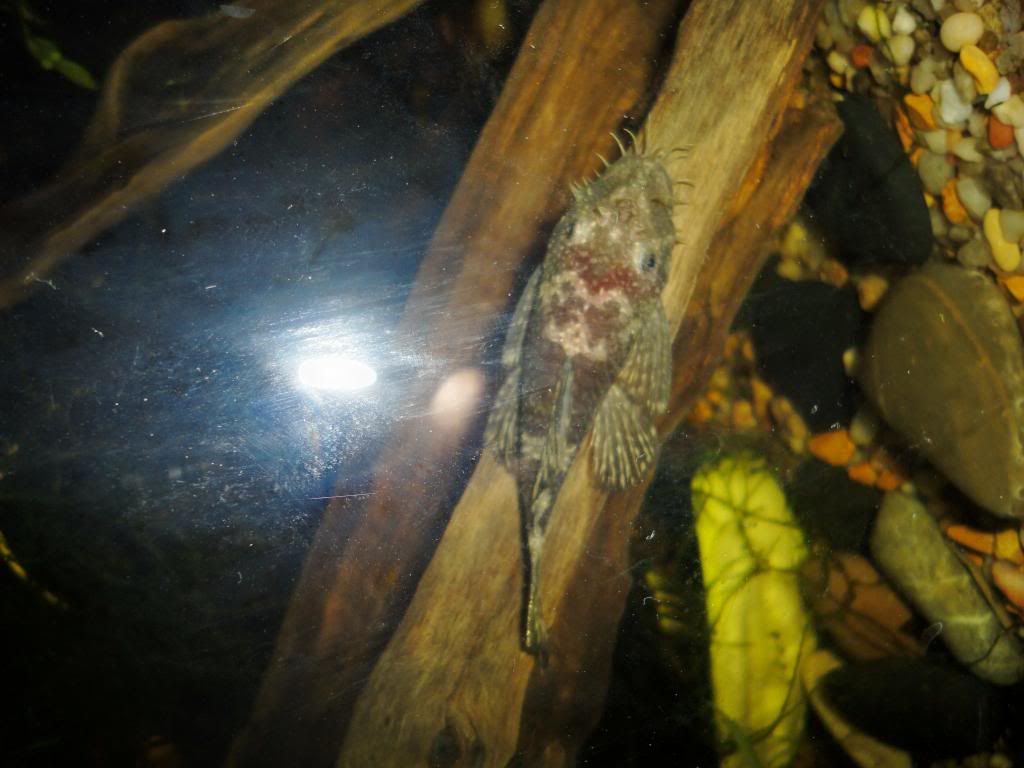 You can also see some of the redness here.
He is eating and pooping fine, no parasites from what i can see.