Prepare to be viciously attacked by the mass cuteness that is all my 10 goldfish!! >=D
The little comet I bought half black from the PetSmart feeder tank.
Feebas, my second largest. Got from the fair August of 2011 along with Seeking, coming later. Not sure on gender, but I just say "he" lol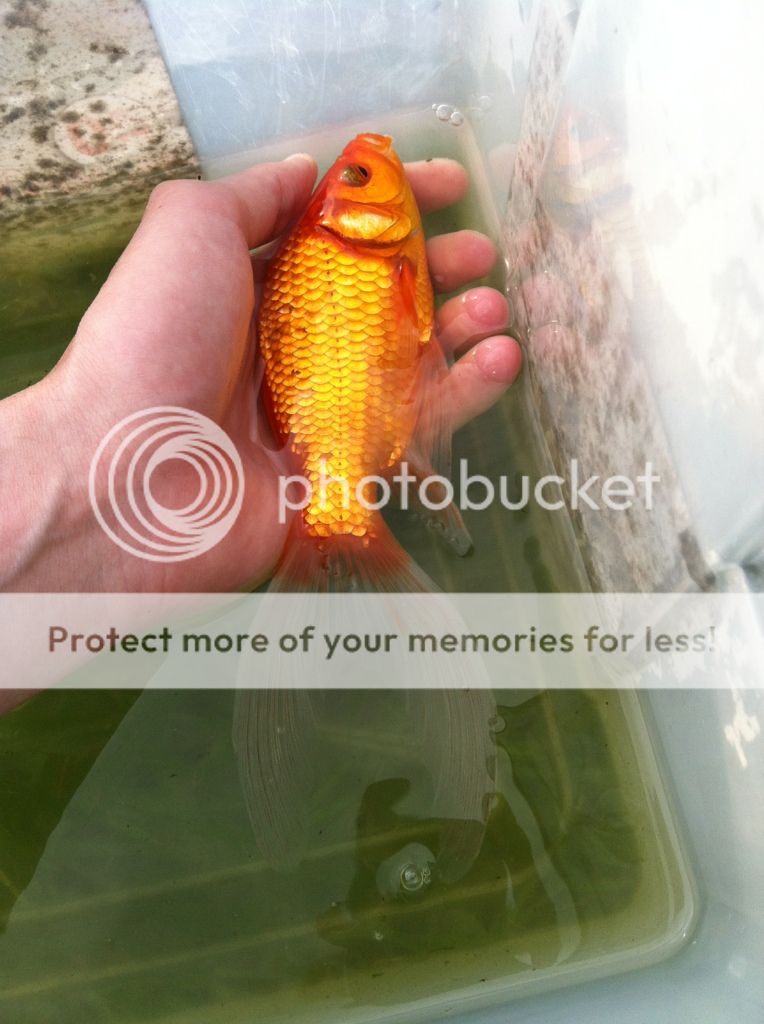 This is Spotty Fish, purchased from the lfs a few months ago. I think it's a female, judging by the gut she's usually got lol
This is Scrat, another Fair baby, gotten in December of 2011. He's (she?) got a bit of a hump going lol
And my favorite, and largest, at about 8 inches, Seeking. Confirmed male, as I saw some fading breeding stars on him this afternoon =)
And Gimpy Fish, the lfs pitty purchas, because that face was too darn cute lol Gets long fine with the big guys, and has no swimming disadvantages. Just doesn't seem to growing as fast as he could be. Hes always one of the first to the food though, so what ever =)
Seeking and Gimpy together =)
I had an all white comet, from the lfs at the same time as Spotty Fish, but I had a pump mishap, and the sponge fell off and he got stuck to the pump o.o I was so bummed, as I really loved him =( I've ordered a new pump, with no stupid sponge, so that should never happen again!
And the fancies! Two orandas (Brain and Magneto), a Ryukin (Swimmy) and a Black Moor (Luna).
Luna, with that gorgeous tail *swoon*
Magneto, with a bit of blue left. He's becoming quite the manly ladies man lol
And Swimmy McNibblekins, who gets fatter every time I look at her lol
And for good measure, my Goldspot Sailfin Pleco, because she's cute :3
And Brain. Finally managed to catch the little brat. Only took me draining the whole pond (for a thorough cleaning) to do so lol
He's not the prettiest fish, but I love him anyways lol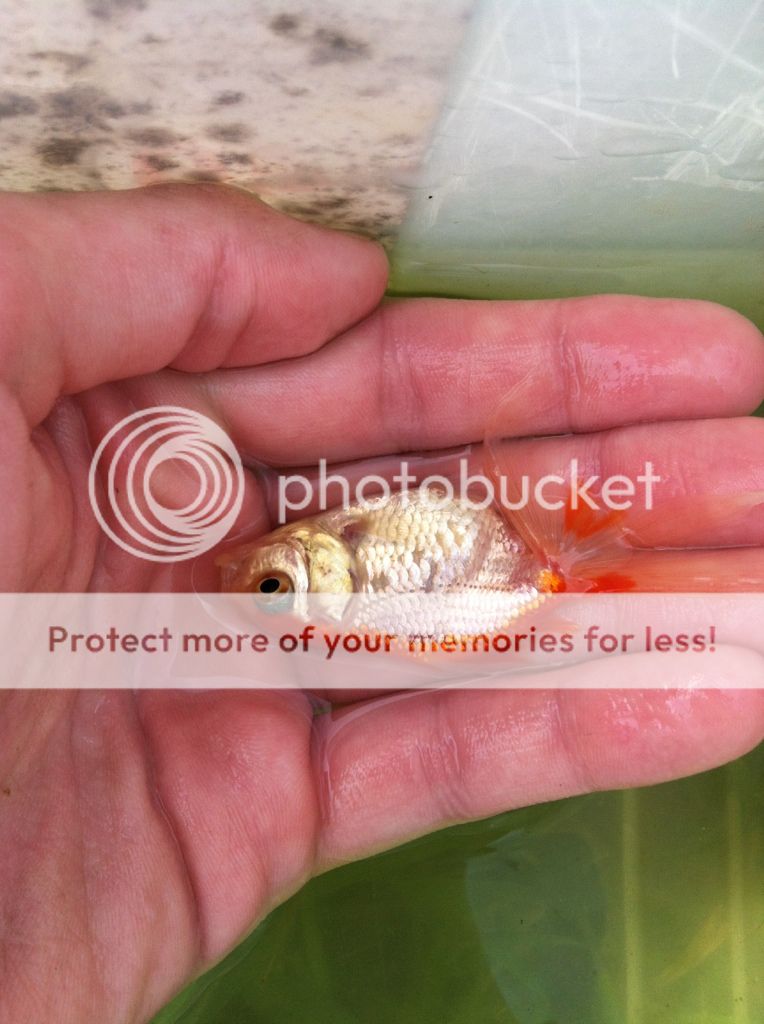 He's not bad from above lol