I havn't done updates on my swordtail fry for a while. I ended up with 4 total to this day. 3 of them are from the first batch, 1 is from the last. They are all mature enough that i feel comfortable saying that they will survive from here on out.
The first 3 originally looked like they were going to be just like dad, a red brick. However, they turned out to be just slightly more orange and now have the addition of black spots on their back,thanks to mom, a green. The last little guy is kinda hard to describe, he is orange but his body is more transparent, like glass. Same as mom.
I could only get good pics of the smallest guy. The others were too wound up. Alas, i tried.
also this one, who is the lightest of the 3 older fry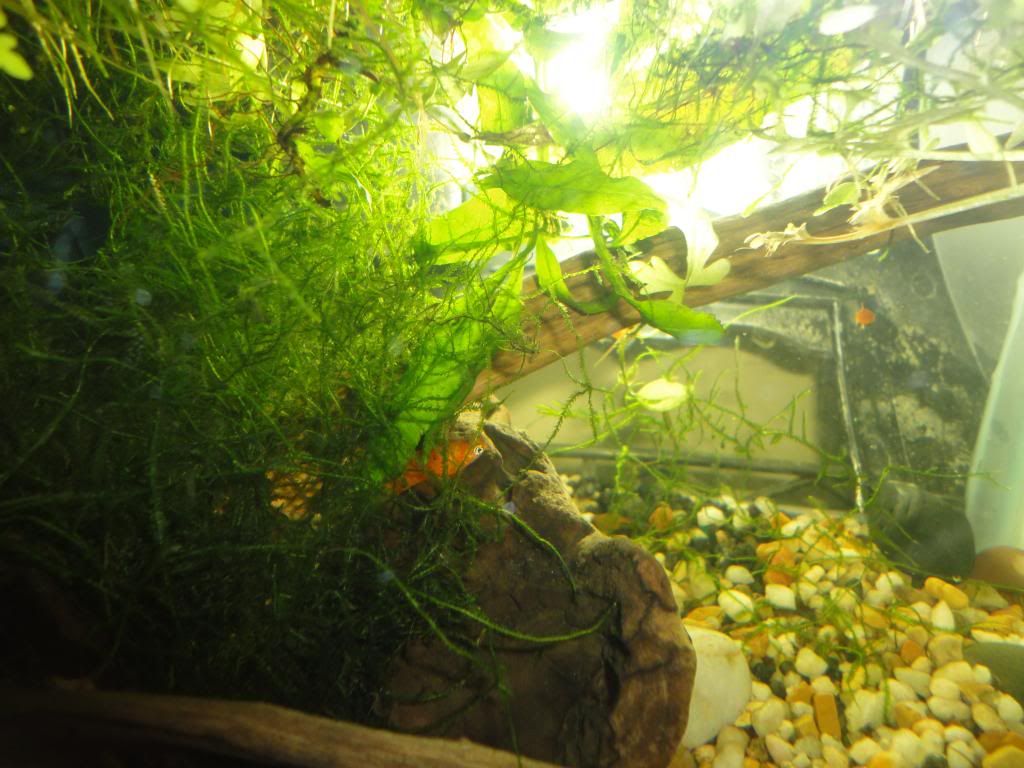 The other two
They are all moving over here soon
hopefully the mrs. won't mind.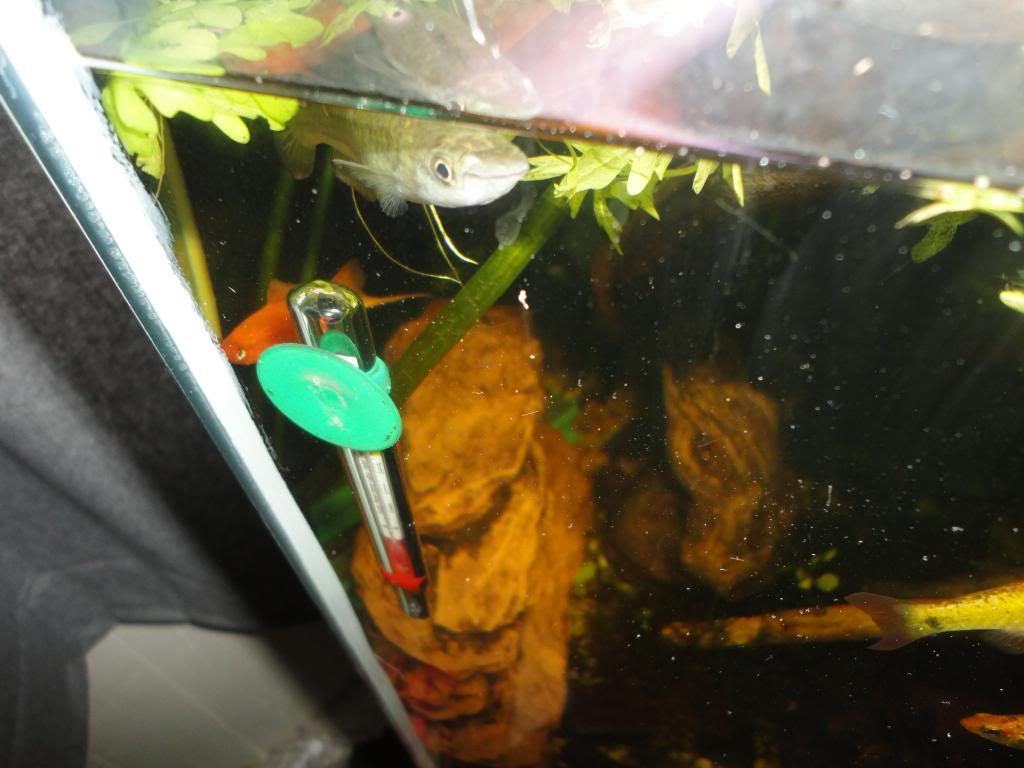 It has been about a month and a half now and mom doesn't look like she is getting preggers again soon.