So my friend calls me up today and tells me that he got two Killi fish for his 29gallon but they didn't get along with his Kribs who were nesting(he's new to this). So i'm thinking, the LFS has some various killi species in right now, they had some small blue ones and reds and such, sure of actual species for them but they were all very very small. I told him I shouldn't have an issue housing them in the 37gal right?
NOPE.
He just dropped em off. Golds. GOLDS.
You wanna talk about huge? GEEZ PEOPLE. They're like 5-6" each and the female is preggers.
I think The 37 will still do for them but it means i am 100% stocked. What even? On the bright side I actually went to the LFS today to get Ghost shrimp as snacks, out of the 12 I got 8 of them are mature females with eggs. Ended up putting em in the fry tank with more moss.
Speaking of youngins, what am I supposed to do when the giant sharks give birth? those babies must come out like small adult mollys.
So pics right? The male is actually much darker and has TONS of red on him, wasn't sure if he was even a gold at the time. The female is just huge. Like really there is no reason to be so big.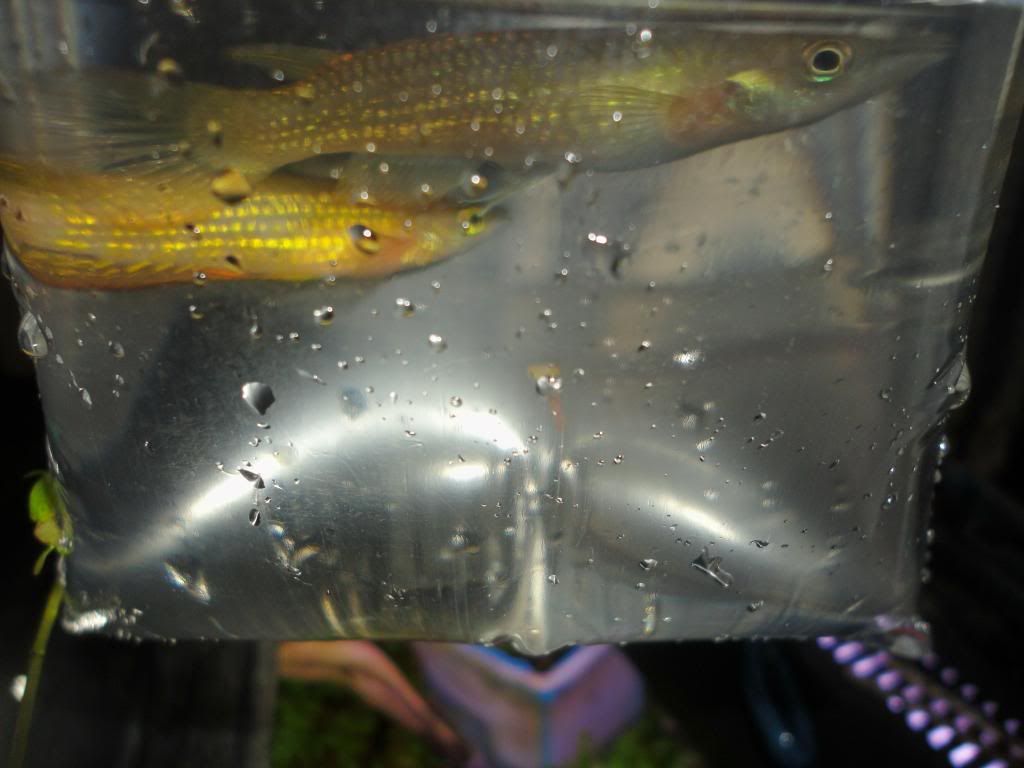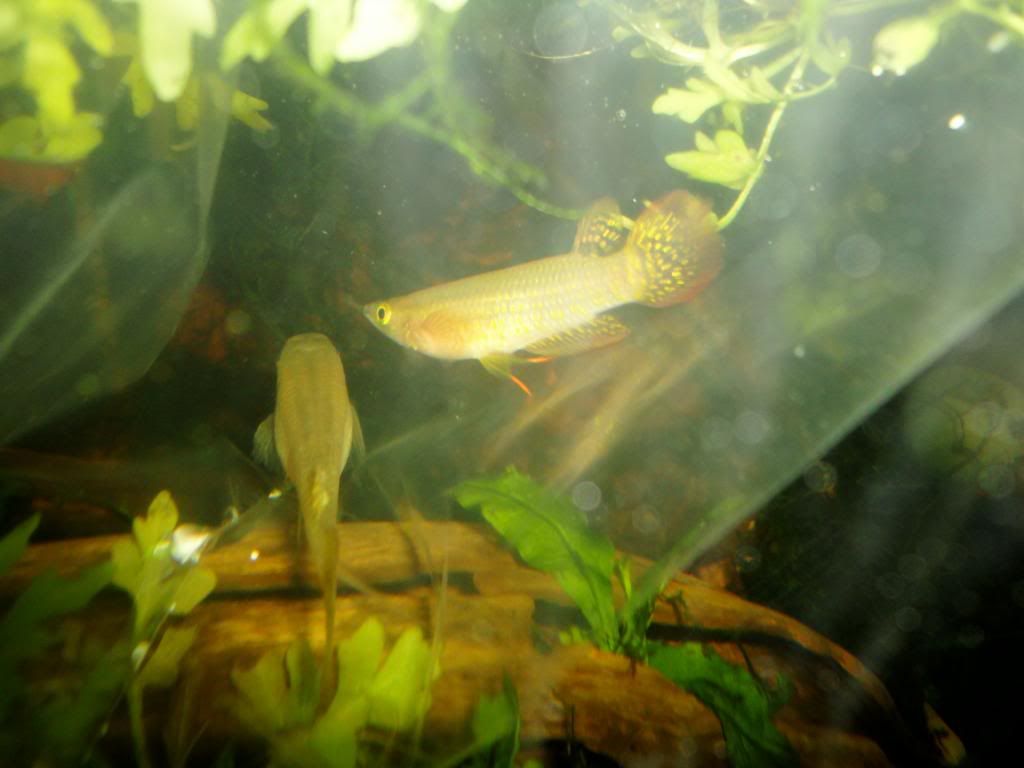 They are in a jumbo fish bag. They make my female gold barbs look like danios.
Also, my fry tank is doing well with my swordtail fry, 4 orange babies. Plus the ghosts now and I guess killi in the future.