Answering the challenge to create an aquatics-related thread!
Some of you are beginners when it comes to shrimp care. How do you tell the difference between a male and a female shrimp?
How do you know when a female is ready to mate? What about when she's gravid? That's another word for "pregnant", by the way.
I've provided you with a picture by picture comparison so you can identify the sex of your own shrimp.
First up, the Male Shrimp. Males are usually 3/4th (As far as Neocardinias go. Other shrimp, such as Cardinias, their sizes vary) of an inch. The poor boys are both smaller and less colorful than the girls. Another way to identify a male is by his straight belly. As you can see in this Blue Jelly, he has a straight belly.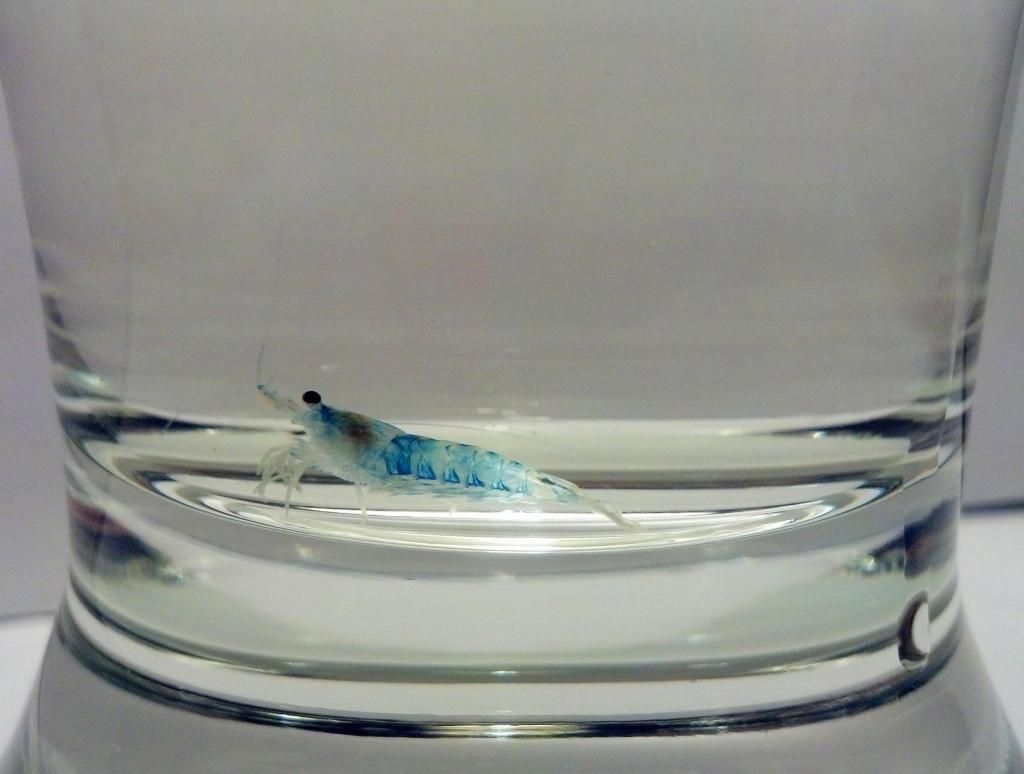 Now, on to the chicks! Females will reach 1 inch in size. It's a general rule with women worldwide that they must be pretty, and it's no different with shrimp!
Females will have more color coverage on their bodies. The most selectively bred ones even reach a fully solid color. As with the male, you can tell the shrimp's gender by the shape of its belly. Her belly will be curved. As seen in this Wild-Type Neocardinia girl as well as Miss Red Cherry Shrimp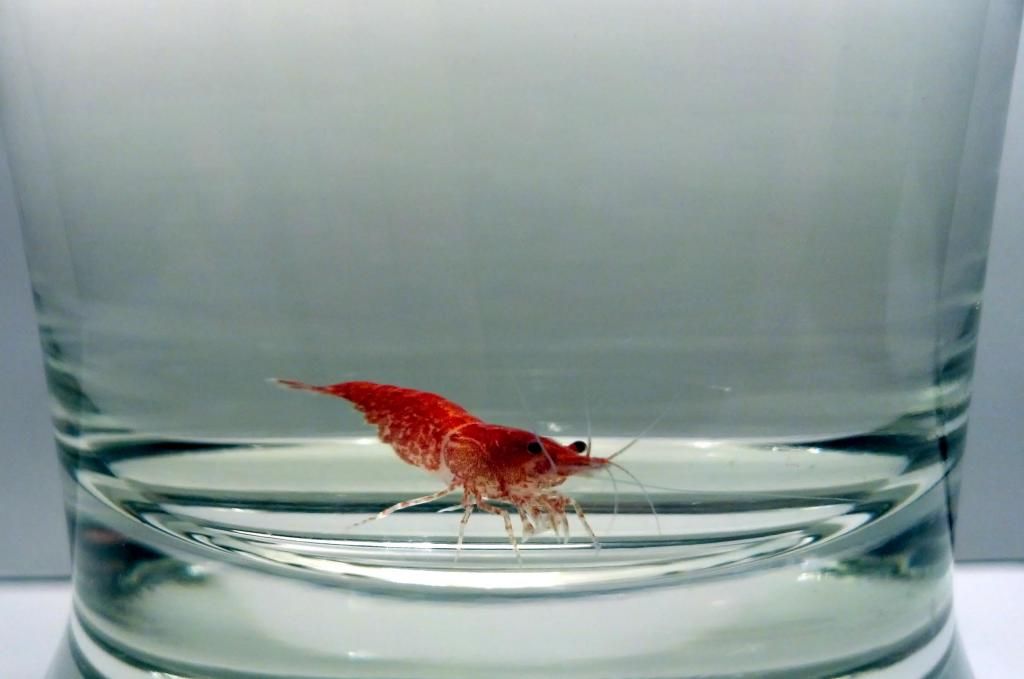 How do you know when a shrimpie is ready to mate? The answer is just behind her head is a typically yellow 'saddle'. This will appear when the female is ready to have eggs. In this state, the expectant soon-to-be mothers are called 'Berried'. It's difficult to see in the Red Cherry Shrimp because of the color coverage and the lighting, but she is berried. I've outlined the 'saddle' to make it easier for you to identify.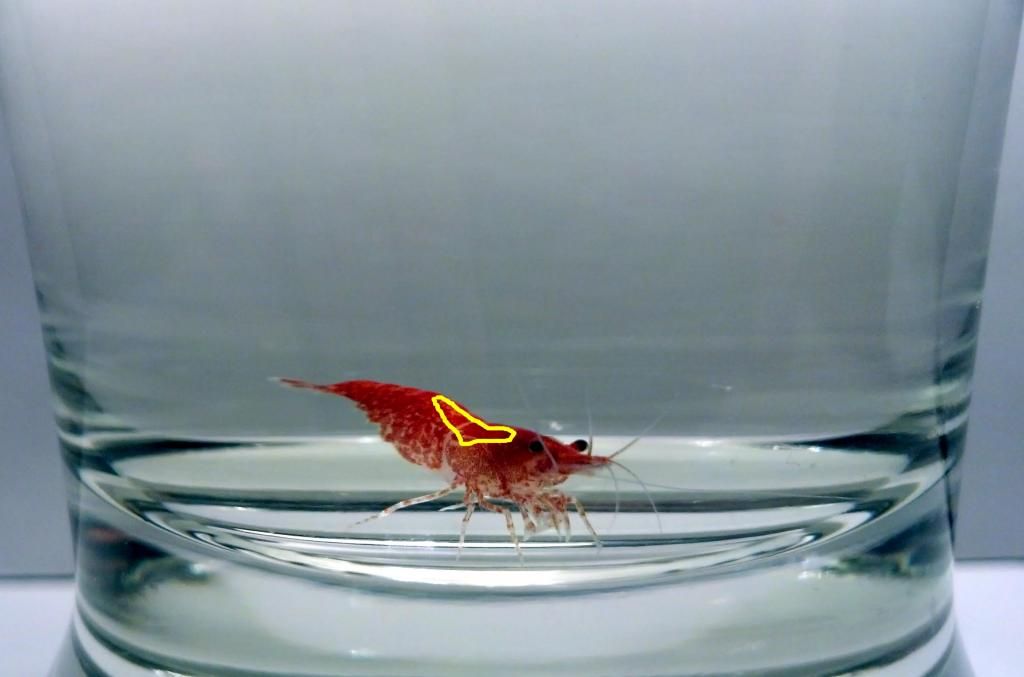 Finally, it's in this stage that you know your aquatic mom is pregnant. Eggs will appear in her belly! Within a month or so, if you look closely enough to your shrimp's eggs, little tiny eyes will begin to appear in the eggs to indicate that they're very close to hatching. Here's an expecting Yellow Shrimp.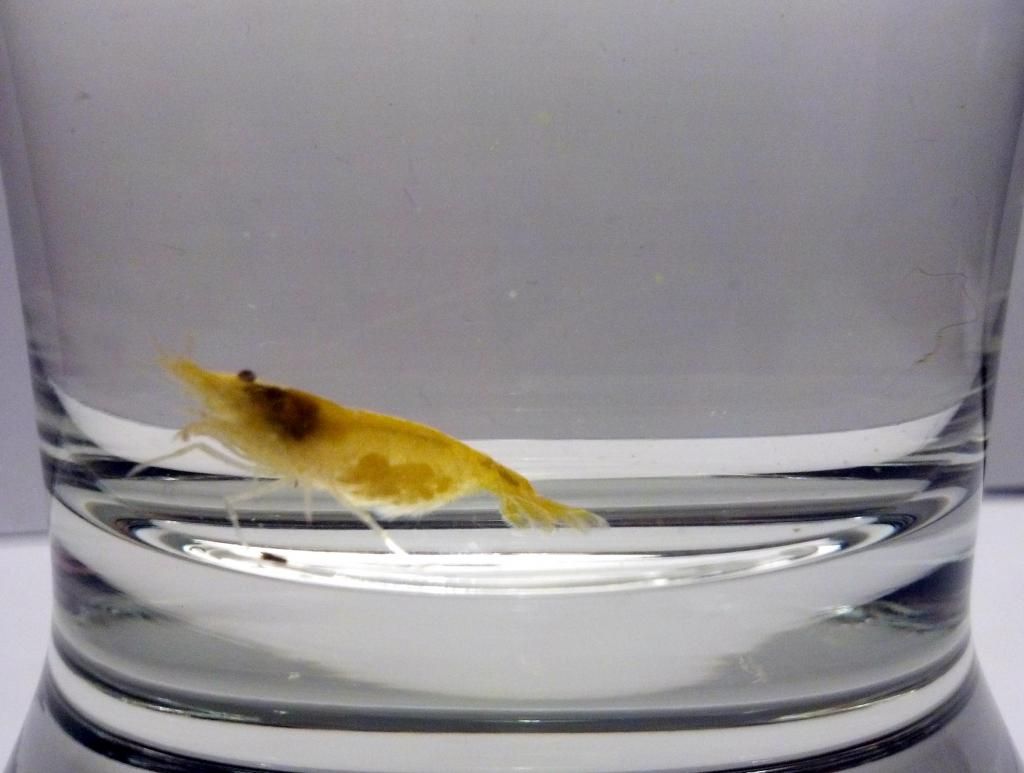 It's as easy as that. Hope you enjoyed this little guide!