Yes, I stole my title from Sarah, aka Magoo. I walked out of the office and glanced at the side of the big tank (it faces the little hallway). I thought I had a major debris problem going on and then realized it was mts. All sizes from almost microscopic to absolutely huge. I didn't realize they got so big. It was like a snail exodus. The one side and the back behind the bubble wall was covered.
Side wall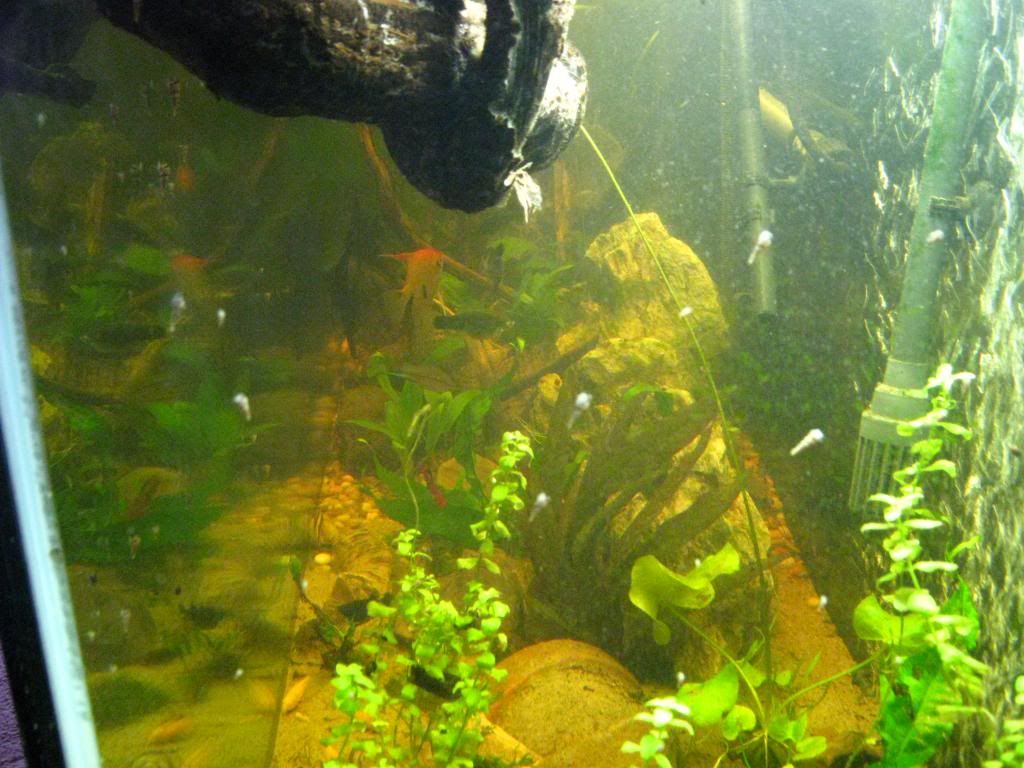 Behind bubble wall
The big one - it is over an inch long
I have an empty 6.6G chi tank. I've been wanting to get a dwarf puffer but want to do more reading on them first. I guess I will have an adequate food supply for them.