I just started this thread to post updates and pictures of all my non-fishroom tanks. I did a lot of tank cleaning and changes today. Here are a couple pictures. More will be up soon!
75g that just got a much needed 50% W/C and some plant trimming and rearranging. I'm trying to achieve that "solid plant background" look.
Here are some shrimp pictures of my quickly growing blue pearl shrimp colony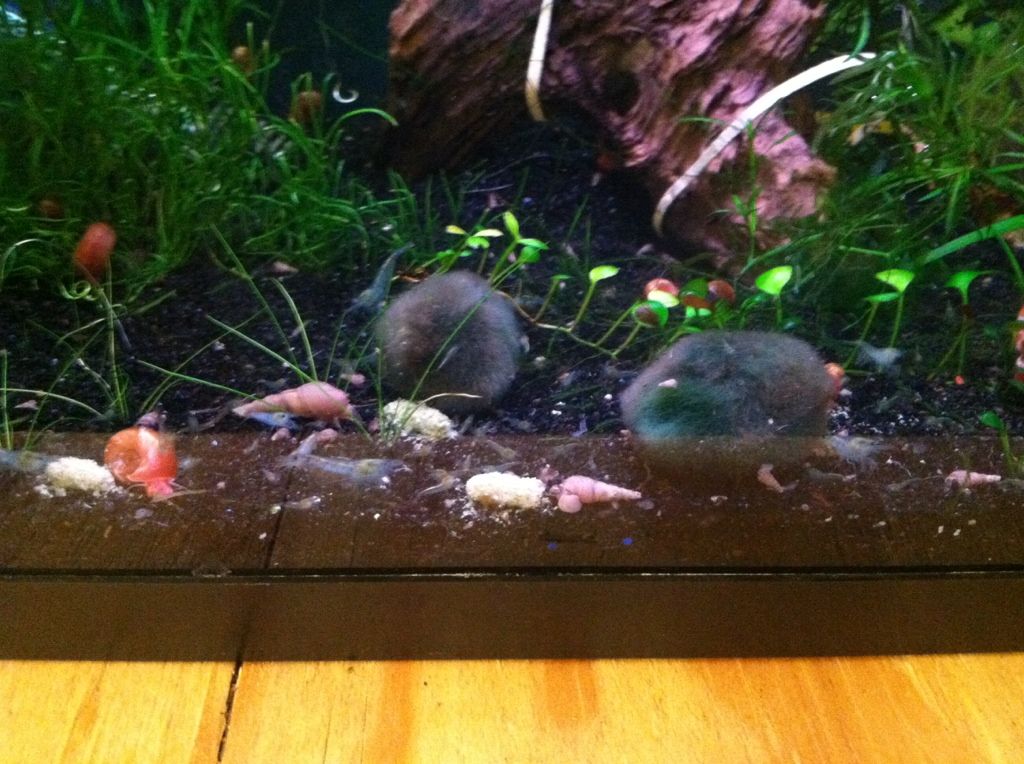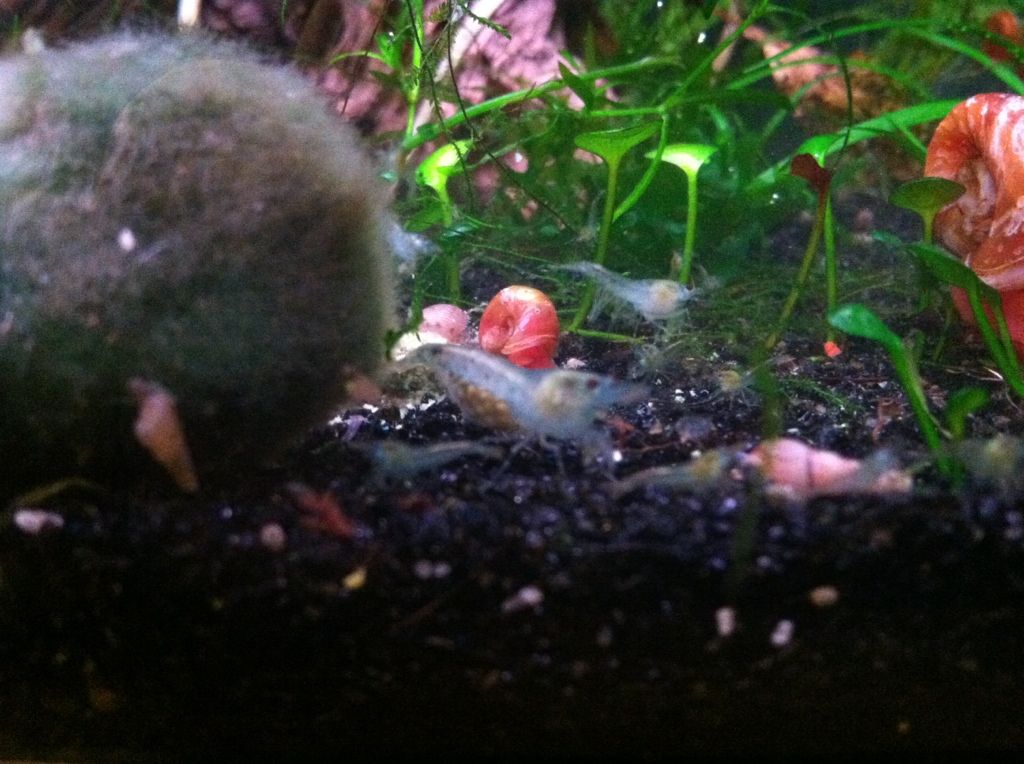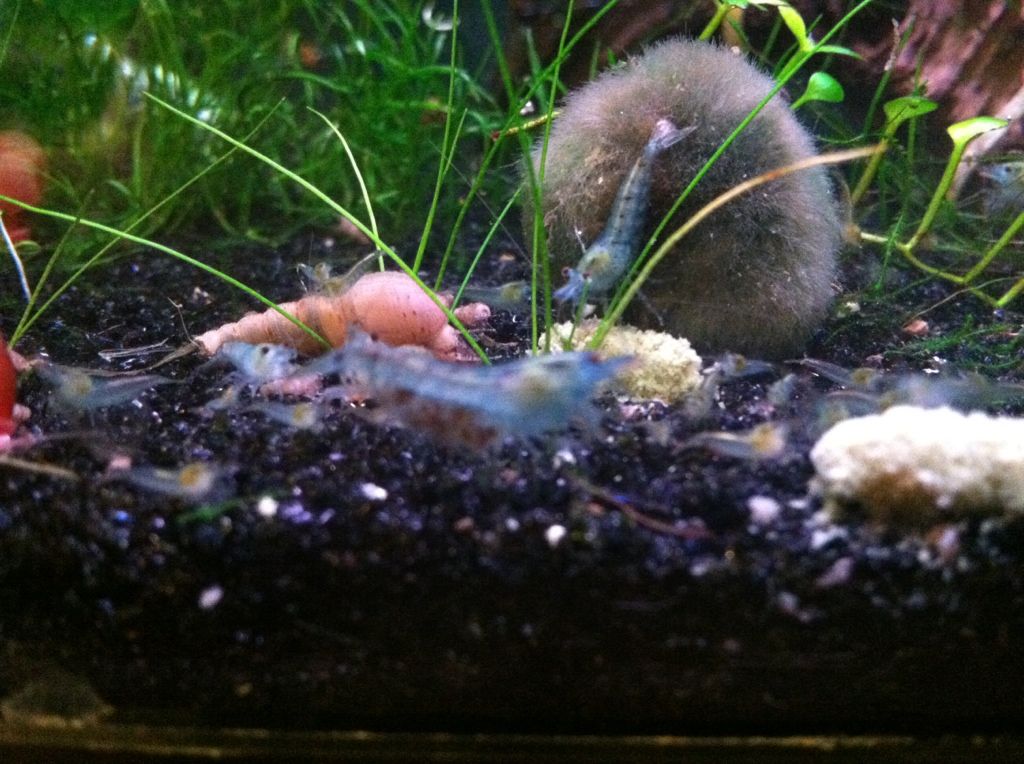 I have quite a few berried females in the tank. I counted about 5 or 6 tonight.