The 20 gallon journal may continue, but a lot of the plants are now in this tank along with the lighting and CO2. The plants in this tank are my attempt to step up to harder to keep plants. I was a bit afraid to give it a try, but I realized I am never going to get anywhere if I don't try.
The Equipment
- 29 gallon display tank with a DIY 20L sump/refugium/riparium
- U-tube type overflow box with 1" bulkheads (one emergency drain, and one controlled by a ball valve)
- Milwaukee MA957 CO2 regulator with 5 lb tank, Fluval 88g diffuser fed into return pump
- Marineland Maxi-jet 1100 w/3' head pressure running ~175 GPH
- Aqueon Pro 150 watt
- Catalina four bulb 96 watt Solar T5HO: UVL Red Sun, UVL Indigo Sun, ZooMed Florasun, ZooMed Ultrasun
- AquaticLife 24" dual T5HO over sump/refugium/riparium
Parameters, Dosing, and Substrate
- GH: 4 dGH
- KH: 4 dKH
- Fertilizers used: KNO
3
, KH
2
PO
4
, K
2
SO
4
, Plantex CSM+B, Seachem Equilibrium, and Seachem Flourish Iron dosed on modified EI w/50% weekly water change
- Caribsea Eco-complete with 21 Riparium Supply Gro Soil root tabs

Current FTS (06/07/2013)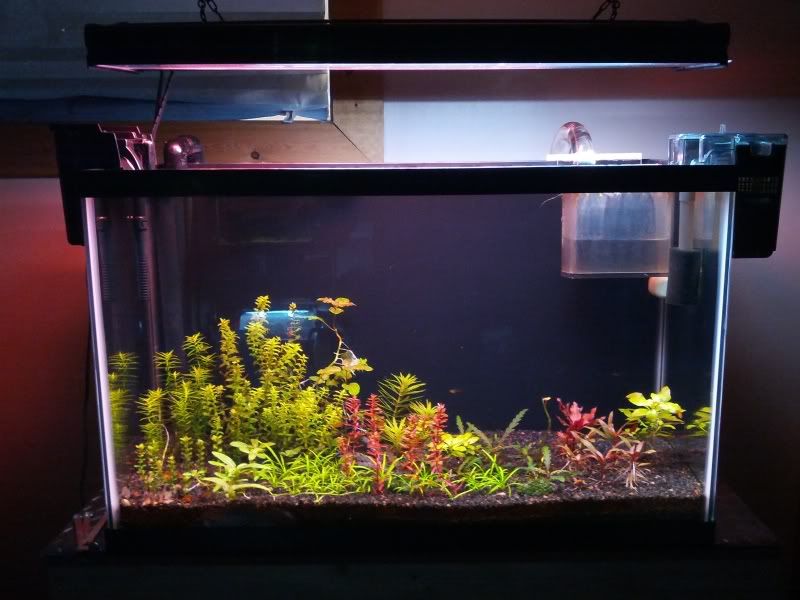 Current Submerged/Floating Plant List (06/13/13)
- Aciotis acuminifolia
- Alternanthera reineckii 'rosaefolia'
- Alternanthera reineckii 'variegated'
- Cryptocoryne sp.
- Didiplis diandra
- Fissidens fontanus
- Helanthium bolivianum
- Hygrophila lancea
- Hygrophila pinnatifida
- Hyptis lorentziana
- Limnobium laevigatum
- Limnophila aromatica
- Ludwigia 'atlantis'
- Persicaria 'kawagoeanum'
- Phyllanthus fluitans
- Ranalisma rostrata
- Rotala indica (true)
- Rotala macrandra 'green'
- Rotala macrandra 'mini butterfly'
- Staurogyne 'low grow'

Current Riparium Plant List (06/13/13)

- Asclepias curassavica
- Pilea cadierei 'minima'
- Riccia fluitans 'dwarf'
- Ruellia brittoniana 'Katie'
- Ruellia brittoniana
- Taxiphyllum barbieri

Pictures from the original start, then failure.
Proserpinaca (leaves are getting more saw toothed on the edges with more iron)
Ammania sp. 'Bonsai'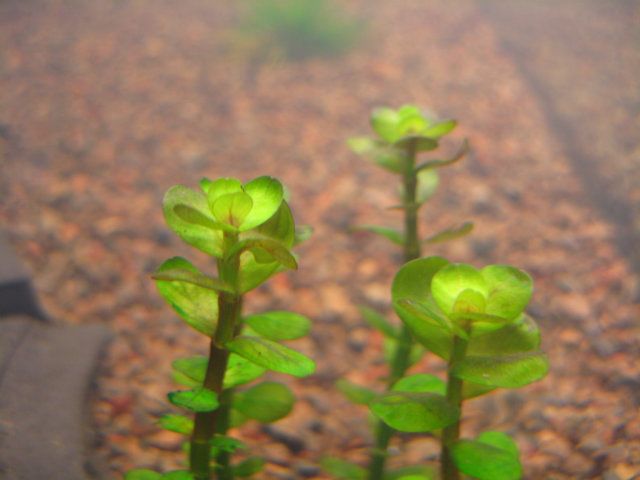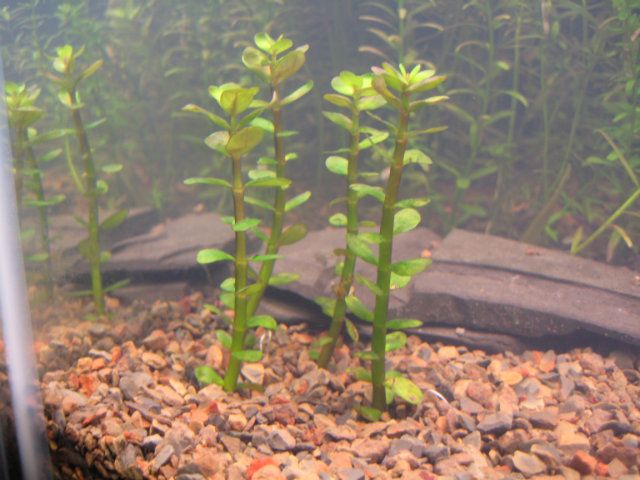 Eriocaulon Cinerum (damaged parts are dying off, but the new growth in the middle is coming in very well)
Ludwigia x Arcuata (bought today)
Right side
Middle (will probably change very soon)
Left side
FTS (It is either dusty from constantly working with this so I don't move things in the future, or it is more likely a bacteria bloom since only one temp. AC20 is seeded and the soil is leaching a lot of nitrites and nitrates)
Tomorrow will be the first large WC, so I am going to fix the spot where I made the cap too shallow and make any other changes I see. When I filled it, the water capacity came out to 21-22 gallons total. Either this tank will be a complete disaster, or it will work out a lot better with a substrate that has a high CEC rating. So far there is not any algae showing up, unless the cloudy water is an algae bloom, but it isn't green. I should be getting some red root floaters monday that will go along the front from a local person that wants some MTS. If anyone has any suggestions I would love to hear them, once school starts again this tank is going to be maintained and that is it, no moving plants or changing the layout weekly lol.